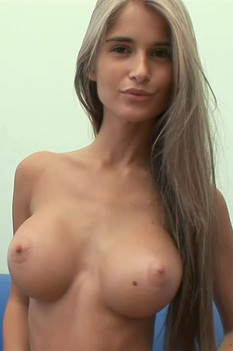 Name: Nikki
ID: 117 Rank: 4.45
Age: 22
Hair Color: Light Brown
Eye Color: Brown
Bra size: D
Country: Czech Republic
Members Rating:











Gorgeous Nikki is a 22 year old girl from Ukraine. She has beautiful long straight hair, alluring eyes and incredible D-cup breasts. All this beauty is complemented by a tight ass and long shapely legs. Nikki definately knows how to show her assets in front of the camera in the most tempting way and gets great pleasure doing it.


Manwithdick wrote (2020-11-23 03:57:50):
Pumped up tits. Bad form.
marbles wrote (2013-02-21 21:54:26):
YUMMY ALL RIGHT.
anonymous wrote (2012-09-21 03:46:30):
Sweet and atractive young Lady