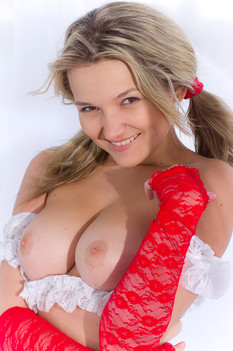 Name: Ally
ID: 138 Rank: 4.34
Age: 20
Hair Color: Light Brown
Eye Color: Brown
Bra size: C
Country: Ukraine
Members Rating:











Beautiful Ally is a very unprompted girl and has a good sense of humor. She actively participates in the social life of university where she studies economy, but it is not enough for her, and she is the main instigator of various pranks with a company of her devoted friends. Ally enjoys nude modeling, and definately knows how to present herself in front of the camera.


anonymous wrote (2018-05-22 20:35:39):
Blisterin' hot blonde bombshell w a bright pink tight bald WET pee-pee! Served upw a big smile! Fan-fucking-tastic monkey spank! Very good girl!