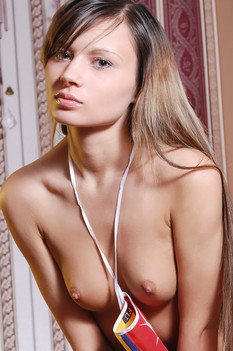 Name: Breanna
ID: 167 Rank: 4.45
Age: 21
Hair Color: Brown
Eye Color: Green
Bra size: A
Country: Russian Federation
Members Rating:











Beautiful Breanna entered economic university last year and is going to be a marketing analyst. Besides her studies, she goes in for swimming. She has got a dolphin amulet and believes that it brings her good fortune. Breanna is fun-loving and convivial, and enjoys hanging out with her best friends when she has some free time. Getting naked in front of the camera was a real adventure for her.


timmy wrote (2013-06-01 16:18:45):
one of the finer models anywhere on any site...top notch sexy! do I gotta beg for more of her?