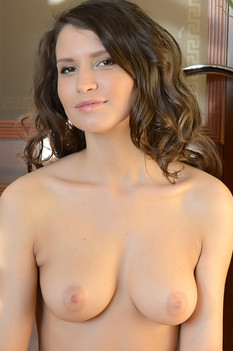 Name: Lavanda
ID: 178 Rank: 4.56
Age: 20
Hair Color: Brown
Eye Color: Brown
Bra size: C
Country: Ukraine
Members Rating:











Like on La Giaconda portrait, Lavanda's mysterious smile always open new questions and speculations about her thoughts. She said that in Ukraine the nude photo modeling is not so much actual but with her perfect proportions will for sure have opportunity to show what she know in front of camera.


anonymous wrote (2017-04-02 03:41:40):
My first spontaneous guess was that "lavanda" is probably Italian for "washing machine"... but no, it's lavender!
anonymous wrote (2013-08-17 13:28:26):
I love this girl. More of her, please!