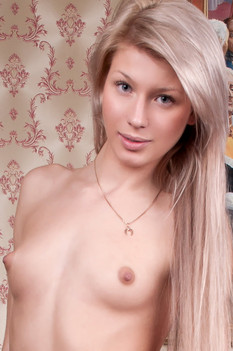 Name: Leo
ID: 185 Rank: 4.34
Age: 19
Hair Color: Blond
Eye Color: Grey
Bra size: A
Country: Russian Federation
Members Rating:











Well, yes. Leo is a perfect natural blonde with extra sweet looking puffy nipples. When she started with the nude modeling, at first she was a bit reserved, but very quickly found her place in front of the camera and now enjoys showing her charms. Just look her mysterious smile - guess about what is she thinking about?


Zlat007 wrote (2015-06-18 08:29:25):
Simply wow girl. 10/10.
timmy wrote (2013-06-01 15:10:25):
if this was the only girl you had on your site, I would come back often and beg for more...just wow....more of her please!