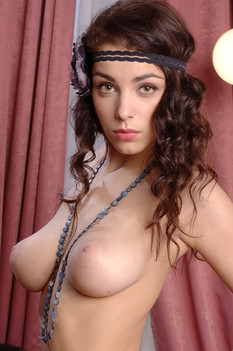 Name: Evelina
ID: 201 Rank: 4.45
Age: 18
Hair Color: Brown
Eye Color: Brown
Bra size: D
Country: Ukraine
Members Rating:











Evelina is 18 year old babe with fantastic extra sized breasts. After we have done the photo session, she told us with her adorable Ukraine accent - this was her first time. How pleasurable experience! Being for someone like Evelina the first is just great - even as a photo master!


PabloCruuuuz wrote (2019-09-08 08:02:26):
Stunning for one so young. She should accel in this business, and rise through rankings quite rapidly!!
Amouretto wrote (2015-02-23 09:20:57):
Evelina, you are extremely nice and super sexy!!! VOW!!!Kisses from Amouretto.
anonymous wrote (2014-11-07 05:14:54):
There can never be too much of this model.
Louis41 wrote (2014-01-26 11:06:00):
It would thrill me to see her in some videos. A woman of perfection! What else is there to say?

Louis41