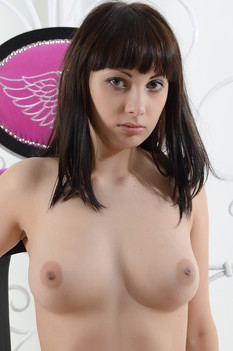 Name: Tarika
ID: 204 Rank: 4.45
Age: 18
Hair Color: Brown
Eye Color: Grey
Bra size: B
Country: Russian Federation
Members Rating:











Russian Federation always gives natural talents. This sweet and adorable 18 year old brunette will in short time become a favorite amateur model for the camera crew. Busty and shiny, lovely and sexy. Watch closer Tarika grey eyes and feel her inner strength. Nude model, only for your enjoyment.


anonymous wrote (2017-12-15 21:30:53):
Wow. Very sexy photos.
anonymous wrote (2014-04-24 10:46:09):
A fantastic looking girl!