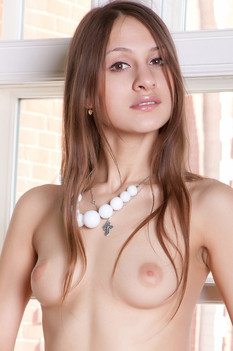 Name: Kim
ID: 259 Rank: 4.56
Age: 19
Hair Color: Brown
Eye Color: Brown
Bra size: A
Country: Russian Federation
Members Rating:











Kim likes to be in the spot light of the studio lights. Her motivation to become a famous nude model lay in the simple truth - she knows that she have all assets for it. Extra slim body, fantastic hot lips, sexy eye look. Awesome firm tiny breasts, rounded hips. Ah, she will rule the world.


anonymous wrote (2013-09-15 14:21:23):
Great. Want to see Video from her.