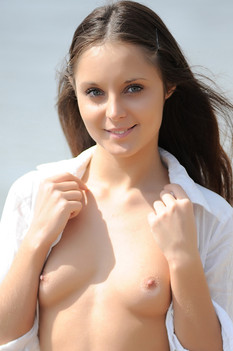 Name: Sana
ID: 290 Rank: 4.23
Age: 19
Hair Color: Brown
Eye Color: Grey
Bra size: A
Country: Russian Federation
Members Rating:











Magnificent Sana has a creative personality and dreams of becoming a fashion designer. She is fond of everything related to fashion and even runs her own blog about the street fashion in her native city. Sana thinks that everyone must have his or her style, and she wants to help people find it. At the same time, she says she is still searching for her own style and hopes that naked modeling might give her some new ideas.


pacmns wrote (2014-03-30 02:44:46):
Absolutely gorgeous. Looking forward to more of her soon?