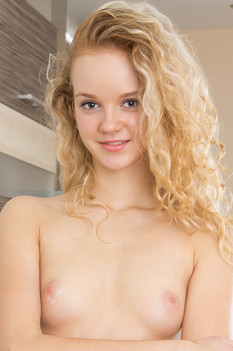 Name: Elly
ID: 296 Rank: 4.45
Age: 18
Hair Color: Blond
Eye Color: Grey
Bra size: A
Country: Czech Republic
Members Rating:











Amazing small chested Elly have something special hidden deep inside her sight. Is that some magic or just a simple but almost forgotten truth? Consider donating some time to review the glamurous colection of this eighteen year old Czech nude photo model.


LankyBen846 wrote (2016-08-18 21:18:59):
Gorgeous blonde babe, a pity you only have one set!
fido123 wrote (2014-08-07 20:05:55):
Looks just so highly sexed. Elly, you must have lots of men wanting to get into your pants !