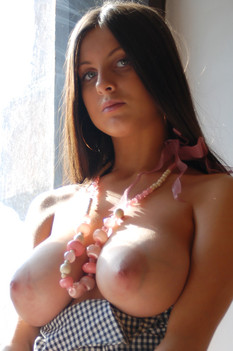 Name: Milana
ID: 34 Rank: 4.56
Age: 19
Hair Color: Brown
Eye Color: Grey
Bra size: D
Country: Russian Federation
Members Rating:











One look at Milana is enough to notice her most prominent feature - her absolutely amazing, all natural, luscious D-size breasts! But that is not her only virtue, because luckily for us, she also has a charming face, long flowing hair, beautiful eyes, and a lovely personality. In addition to all this, Milana is fond of nude modeling and knows how to show off every curve of her adorable body!


anonymous wrote (2017-11-28 21:12:38):
WOW. Gorgeous face, hair and breasts. What a beauty! More please!
timmy wrote (2013-06-01 10:45:02):
hotter than the surface of the sun in july...the sun grows hotter during the summer months you knew that right? hello?