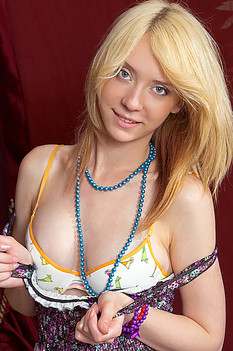 Name: Vasilisa
ID: 368 Rank: 4.56
Age: 19
Hair Color: Blond
Eye Color: Blue
Bra size: B
Country: Latvia
Members Rating:











Vasilisa is a really cute and sexy 19 year old girl with lots of exotic fetishes. This beautiful blonde babe is from Ukraine, but we all know that most of European hotties come from this place right? Vasilisa have stunning blue eyes and an incredible B sized bras and the most perfect tits you could imagine. People say blondes are fun, but time with Vasilisa is incredible.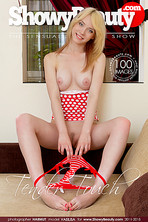 TENDER TOUCH
Added 2015-04-12
5200 PIXELS RES
BY HARMUT
100 images
RockyBalboa wrote (2019-01-25 21:37:27):
Incredibly beautiful! She is the complete package. Face, tits, legs, ass, pussy and feet. So nice. Kinda looks like the model Anita C wonder if there related.
anonymous wrote (2017-06-20 18:29:53):
HO MY GOD!!!!!!!!