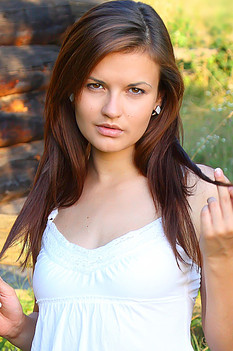 Name: Karolina
ID: 381 Rank: 4.67
Age: 21
Hair Color: Brown
Eye Color: Brown
Bra size: A
Country: Ukraine
Members Rating:











Karolina is a sexy 21 year old babe from Ukraine in the business of seduction. She is a petite babe with cute A sized boobs, brown hair and eyes and a feeling of intense lust to make her complete and desirable. Her biggest enjoyment is seducing men and watching them cum as she continues to show more of her magic.


gourekus wrote (2015-03-06 10:19:11):
Wonderful girl.
I canīt wait to see her next video!