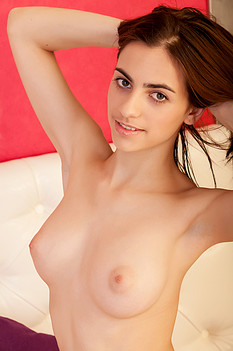 Name: Andrea
ID: 424 Rank: 4.23
Age: 19
Hair Color: Brown
Eye Color: Green
Bra size: C
Country: Ukraine
Members Rating:











Andrea sure has seen a lot for her teen years as she gathered her vast amount of modeling experience during her 19 years. She has brown hair and stunning green eyes that seduce with just a glance. But unless her amazing C sized breasts catch your attention for too long, having a conversation with her will blow your mind and keep you occupied for hours. She is sure one of the most beautiful Ukrainian girls you could find.


Gander wrote (2020-10-18 13:38:32):
A very graceful woman. A Great simple set of photos. :-).