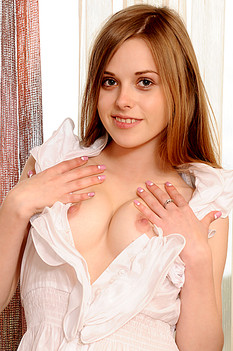 Name: Dafna
ID: 459 Rank: 4.34
Age: 19
Hair Color: Brown
Eye Color: Grey
Bra size: A
Country: Ukraine
Members Rating:











The chocolate brown haired queen of seduction is here to show you some of her sexiest skills and seduce you to your limits. She is a sex 19 year old babe from Ukraine who has a great mind when it comes to seducing guys. It is hard to stare at her cute A sized titties when she is glaring at you with those beautiful grey eyes.


boner4teens wrote (2018-02-15 12:48:05):
Dafna is a very lovely, young lady. She has a very sexy face and body. She also has cute feet.
anonymous wrote (2017-12-05 14:25:55):
Dafna is very cute with a sexy smile, tight body, pretty pussy and wonderful breasts. Just MY type!