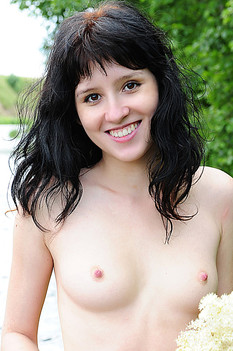 Name: Alia
ID: 505 Rank: 4.34
Age: 19
Hair Color: Black
Eye Color: Brown
Bra size: A
Country: Russian Federation
Members Rating:











A black haired model is on the rise that is going by the name of Alia. She has amazing A size tits and a pair of brown eyes that will make you want to keep gazing in them for the entire day. Just a look at her sexiness will be enough to make you want to jump on a plane and go to the Russian Federation to have a close little chat with her.


jfwilly1 wrote (2016-02-18 18:44:18):
There is only about 7 or 8 poses in this whole set. All the other shots are just small variations on the same pose. The photographer strikes me as lazy. If you look at all his other sets they are all the same...no variation in poses. Its like he lacks imagination. And generally his poses are really conservative.