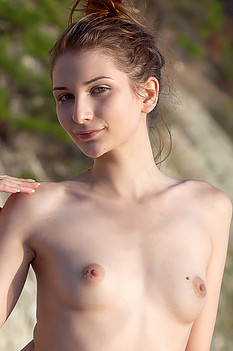 Name: Niva
ID: 516 Rank: 4.45
Age: 18
Hair Color: Brown
Eye Color: Green
Bra size: A
Country: Russian Federation
Members Rating:











If you have a thing for 18 year olds, then Niva is a babe you would love to have some fun with. She has a pair of seductive green eyes and shiny brown hair that will blow you away. The Russian federation is proud to have such a stunning girl among its ranks. Those wonderful A size tits are sure something to talk about for days to come.


TillEulenspiegel wrote (2018-12-16 09:02:39):
NIVA was very beautiful and hot when she first appeared on SB 2 years ago but now she is even more amazing! Can we see her in a video, please?!!
Balduin wrote (2018-08-22 13:23:15):
Simply stunning and breathtaking; videos with this goddess please!!