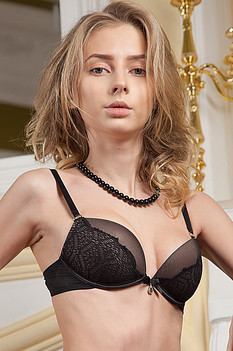 Name: Marika
ID: 533 Rank: 4.23
Age: 19
Hair Color: Light Brown
Eye Color: Grey
Bra size: A
Country: Ukraine
Members Rating:











Marika has the mind to blow you away by doing some really naughty deeds with that feminine teen beauty. That wonderful pair of grey eyes and soft light brown hair of hers only adds to her incredible beauty as she stands tall for the Russian Federation. Be ready to get down and dirty with the hottest 19 year old doll you could possibly wish for.


halu716 wrote (2019-03-04 04:16:34):
What an amazingly beautiful girl. Such a pretty face and such a delightful body. Hard to blamne me for longing for more.