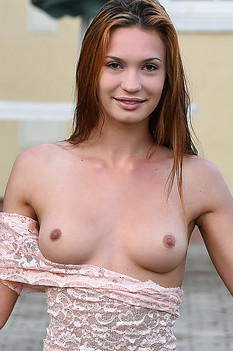 Name: Luci
ID: 548 Rank: 4.56
Age: 21
Hair Color: Red
Eye Color: Brown
Bra size: C
Country: Ukraine
Members Rating:











An astonishing babe from Ukraine is here to steal the show, with her long red hair and astonishing pair of brown eyes. She packs some incredibly sexy skills and goes by the name of Luci. This gorgeous babe means some serious business whenever it comes to her showing off those fine C size breasts. She has already used her talent a surprisingly lot for her 21 years of age.


gourekus wrote (2017-10-27 13:48:01):
Please get her back for some more videos! She´s incredibly hot and sexy.