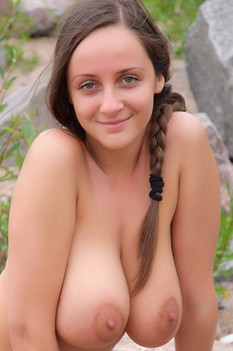 Name: Melony
ID: 60 Rank: 4.34
Age: 20
Hair Color: Brown
Eye Color: Green
Bra size: D
Country: Russian Federation
Members Rating:











Sweet Melony has a wonderful, gentle nature and a very sensual body. Her beautiful face, long flowing hair, her curvy hips, and her all natural big breasts - all this makes Melony a perfect picture of femininity! In addition to her undisputable physical assets, she also has a real passion for nudity, so posing for the Showy Beauty website was a real delight for her.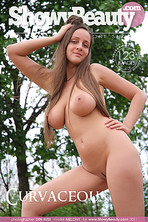 CURVACEOUS
Added 2011-11-16
4300 PIXELS RES
BY DEN RUSS
123 images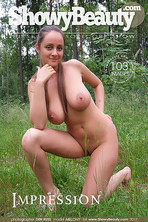 IMPRESSION
Added 2012-01-02
4300 PIXELS RES
BY DEN RUSS
103 images
Jahanzeb wrote (2019-08-14 05:16:38):
She is so Beautiful. I love her rounded breasts and pretty face and eyes.
anonymous wrote (2017-12-05 09:13:53):
OMG. Gorgeous perfect globe breasts. Look very suck-able. I would have difficulty choosing between kissing and sucking her pussy and breasts. A very Voluptuous woman.
BrianR wrote (2014-04-24 10:50:45):
What a big beauty- just imagine meeting her in a wood!
anonymous wrote (2012-04-14 10:01:44):
Oh Man, I joined because of Melony. You must bring more of her and also on HD video! Also please more ass shots of her!