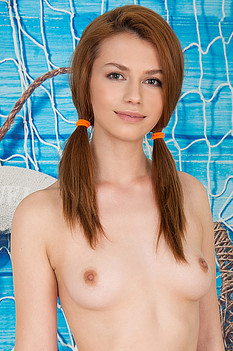 Name: Bambi
ID: 655 Rank: 4.34
Age: 19
Hair Color: Brown
Eye Color: Green
Bra size: A
Country: Latvia
Members Rating:











There are few babes in Latvia that would compare to Bambi sexiness. She is a smoking hot doll who just wants to show guys a good time to remember. Her hot skills are something that will blow your mind once she starts showing them off. But her A size tits in themselves are enough to keep you occupied once you see them. Her beautiful green eyes give her the most beautiful seductive stare you would ever want to see.


gourekus wrote (2017-10-01 09:48:22):
Wow, so beautiful and alluring; IŽd so love to see some glamorous videos of this goddess, please!