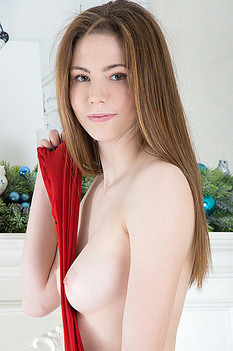 Name: Kay
ID: 659 Rank: 4.56
Age: 20
Hair Color: Brown
Eye Color: Green
Bra size: A
Country: Czech Republic
Members Rating:











The Czech Republic is filled with some amazing babes to have fun with. One of them is Kay, a naughty 20 year old teen has a lot of naughty tricks in store her boys. Her cute green eyed stare is sure to melt all the guys who gaze into it. Although a pair of A size tits take most of the attention but it only compliments all of the lustful moves she pulls on her hot live show.


Phillly7 wrote (2019-10-02 10:36:19):
not shaved... too bad... such a pretty girls with such pretty pussy...
gourekus wrote (2017-10-01 10:36:06):
Kay has an incredibly beautiful face and a flawless body. God I love to see her in videos in glamorous lingerie and high heels. But she should definitely shave before!!