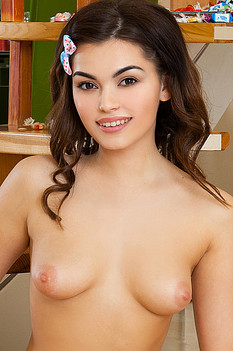 Name: Elle
ID: 663 Rank: 4.56
Age: 20
Hair Color: Brown
Eye Color: Brown
Bra size: B
Country: Czech Republic
Members Rating:











Elle is one of the most smoking hot dolls in the Czech Republic. She has brown hair and brown eyes that make her even more beautiful. Her big B size breasts are truly stunning in every possible way. Few 20 year olds can match up to her sexy style and all of her sizzling hot moves.


anonymous wrote (2020-10-31 18:45:18):
It's a good thing she only got rated as a 4. All you voters really got it right this time. Can't stand looking at all that beauty.