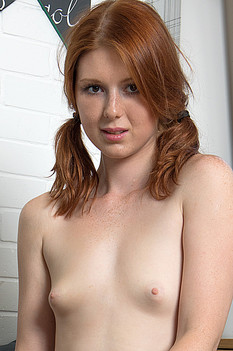 Name: Rossana
ID: 686 Rank: 4.56
Age: 20
Hair Color: Red
Eye Color: Brown
Bra size: A
Country: Czech Republic
Members Rating:











The glamorous and innocent 20 year old cock gobbler Rossana is right and ready to show off her wonderful body and her astonishing A size breasts. She has long red hair crowning her beauty and a pair of big brown eyes that have an intense glare. Her home is the Czech Republic, where she has done plenty of dirty deeds already.


taway674 wrote (2018-03-09 05:05:38):
The world needs more sets of Rossana.
brianallen wrote (2018-01-09 17:28:20):
Dangerously young & Cute!
gourekus wrote (2017-10-20 11:40:49):
What a cute, pretty face Rossana has.