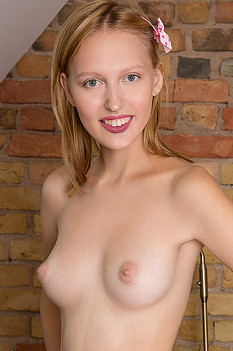 Name: Eliz
ID: 799 Rank: 4.00
Age: 19
Hair Color: Light Brown
Eye Color: Grey
Bra size: A
Country: Ukraine
Members Rating:











If you are looking for a new online girlfriend, look no more. Meet Eliz. Eliz is a cute and incredibly sexy model who comes from Ukraine. Eliz is 19, but comes with a body like a grown up adult start. No matter what kind of action are you looking for, Eliz is totally open minded and she will never say no, no matter what. If you believe that all girls are the same, she will prove you wrong.


Abraxas_II wrote (2019-03-12 18:15:03):
What an enchantingly beautiful face and one of the most wonderful bodies I have ever seen! An absolute dream girl! Videos with Eliz would be so much appreciated! Thank you for this amazing beauty!