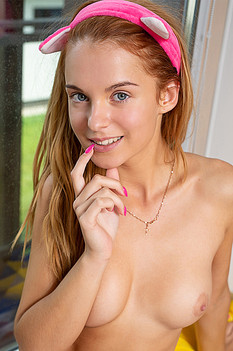 Name: Ingrid
ID: 805 Rank: 4.56
Age: 19
Hair Color: Red
Eye Color: Grey
Bra size: A
Country: Belarus
Members Rating:











Ingrid is a beautiful and amazingly sexy teen babe who comes from Belarus. She just turned 19, but she is already one of the most wanted girls in the area. Her beautiful long red hair, her mesmerizing grey eyes and those amazing A sized tits will blow your mind for sure. No matter if you are looking for a new online girlfriend or someone to spend some time with, Ingrid is the right choice for you.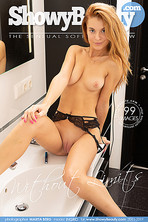 WITHOUT LIMITS
Added 2019-03-02
5800 PIXELS RES
BY MARITA BERG
99 images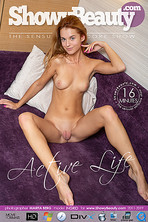 ACTIVE LIFE VIDEO
Chris13a wrote (2019-12-13 15:45:25):
She is one of my absolute favorites - and here is the only movie with her on the web I know of.
Please bring INGRID back for some of Marita Berg's amazing videos!!
Abraxas_II wrote (2019-03-02 05:46:56):
God, I adore this tremendously beautiful mega-cutie! INGRID is nothing short but a dream come true! I would so love to see MORE VIDEOS with this outstanding angel, PLEASE!!
TillEulenspiegel wrote (2018-12-26 11:12:07):
Ingrid is heavenly: What a rare and amazing combination of fiery redhead, incredibly wonderful shaped breasts, sexy hourglass-figure and above all a mindblowing, super-exciting, clean shaved, perfectly shaped pussy! I`m so stunned! More VIDEOS with this enchanting angel, PLEASE!