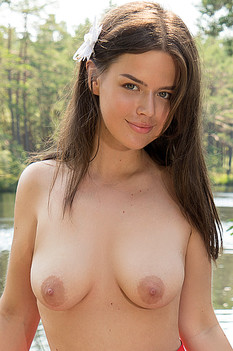 Name: Di
ID: 858 Rank: 4.56
Age: 20
Hair Color: Brown
Eye Color: Green
Bra size: C
Country: Czech Republic
Members Rating:











If you are looking for a hot and extremely sexy, all natural babe who can make all your dreams come true, look no longer. Meet Di. Di is a brand new model from the Czech Republic and she is always ready for all kinds of activities. Di comes with sexy brown hair, mind blowing green eyes and stunning, fully natural C sized tits you can only dream about. Make no mistake, be sure to check Di out now.


Chris13a wrote (2019-12-11 16:52:03):
Awesome discovery by Harmut! She is so DI-licious, a DI-ream-girl!!!
Her super-sexy bo-DI drives me absolutely crazy and her increDIbly pretty face sweeps me off my feet!
So many reasons to see her in VI-DI-Os, please make it happen!!!!