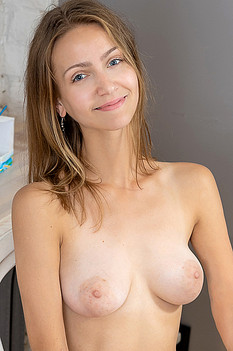 Name: Marika
ID: 875 Rank: 4.45
Age: 25
Hair Color: Brown
Eye Color: Blue
Bra size: C
Country: Belarus
Members Rating:











Marika is yet another hot and sexy model from the beautiful country of Belarus. If you feel like you saw everything possible, Marika will prove you wrong for sure. Marika is 25, has stunning brown hair and a pair of mesmerizing blue eyes that will blow you away for sure. As she strips, poses and plays with her cute C sized tits you will definitely fall in love with her in not time.


Chris13a wrote (2019-12-12 07:48:54):
Wonderful girl, enchanting face, amazing breasts - a great discovery by Marita Berg.
I'd really love to see her in videos!