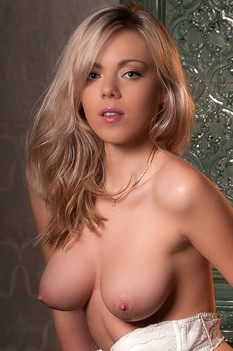 Name: Lola
ID: 88 Rank: 4.56
Age: 22
Hair Color: Blond
Eye Color: Grey
Bra size: C
Country: Ukraine
Members Rating:











Charming Lola believes she was born to be happy and to make others happy, too. She works as an art manager in the night club and likes to organize noisy parties, and is especially fond of electro music and dancing. Lola looks really wonderful and radiates joy wherever she appears, not excepting her great model works.


anonymous wrote (2020-11-25 05:38:46):
Lola is just so lovely. Very pretty with a fabulous pair of breasts and a delicious pussy. Lola if your aim is to make people happy you certainly achieved that with this appearance on Showy Beauty.
anonymous wrote (2015-01-24 20:16:26):
amazing
stunningly beautiful and a total cutie.
would love to see more