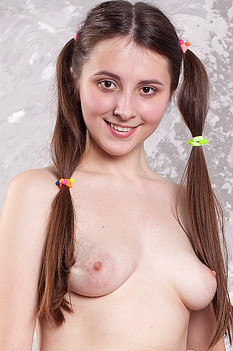 Name: Anna
ID: 898 Rank: 4.56
Age: 19
Hair Color: Brown
Eye Color: Brown
Bra size: B
Country: Ukraine
Members Rating:











Beautiful 19 year old cutie Anna is blessed with a shapely, alluring body, marvelous B-cup breasts, and a pretty face. She is quite self-confident about her seductive charms, and has a special passion for nudity, and loves to get naked outdoor, which of course makes Anna an absolutely perfect model.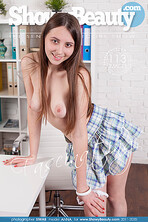 FASCINATING
Added 2020-02-23
5600 PIXELS RES
BY SIWAR
113 images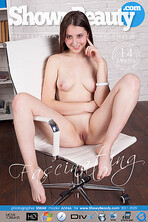 FASCINATING VIDEO
Added 2020-03-12
Video
BY SIWAR
13:44 min.
Masadon wrote (2020-04-02 09:04:07):
Dear Anna swety:
I hope to see you in hairy version.

Lovely babydoll....
anonymous wrote (2020-02-25 14:40:40):
CUTE
Phillie7 wrote (2020-02-23 10:37:58):
Very pretty girl!
Thank you guys.
Please more pics of her smile, pussy and tits.
She is amazing.