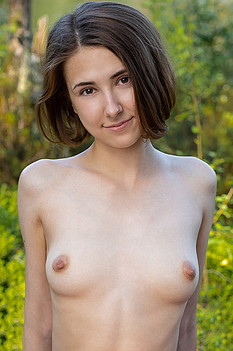 Name: Ava
ID: 951 Rank: 4.56
Age: 19
Hair Color: Brown
Eye Color: Brown
Bra size: A
Country: Russian Federation
Members Rating:











If you are looking for a hot and sexy model with a body like an angel, look no more. Meet Ava. Ava is a breath taking babe who is always ready to pamper you. She loves being in all kinds of softcore action, and the camera simply loves her. No matter what she does on camera, everything turns out perfect. Once you see her playing with her A sized tits, trust us, you will feel like in heaven.


Chris13c wrote (2020-10-30 18:29:09):
Very pretty and a body to die for - videos with wonderful AVA would be so amazing!!