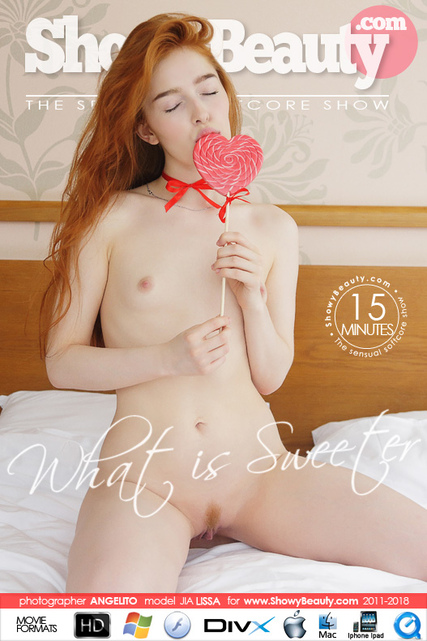 << Previous Set
Next Set >>
WHAT IS SWEETER VIDEO
BY Angelito
Added 2018-03-17
14:50 min VIDEO
Download full length movie
1013.48 MBYTES
911.69 MBYTES
889.94 MBYTES
211.03 MBYTES
Download video episodes
anonymous wrote (2018-03-26 14:33:16):
Adorable raunchy redhead gives us a great pee-pee & asshole show to beat off over! Thnx girl!
gourekus wrote (2018-03-17 11:02:23):
YES! Already another video! I really hope 6 days (or even better less!!) is getting the regular period from one video to the next; I prefer them much more than the picture sets. Jia Lissa is a very beautiful and charming redhead, that little patch of red fur on her flawless pussy is super-hot. Nevertheless I would prefer if ShowyBeauty only takes girls who are not doing harder stuff - like toying or masturbation - on other sites. I'd so love to see more videos of VIVA, SARIKA, HANNA, ABRIANA, SANDRA, FLORINA and TALIA (from AA), PLEASE!