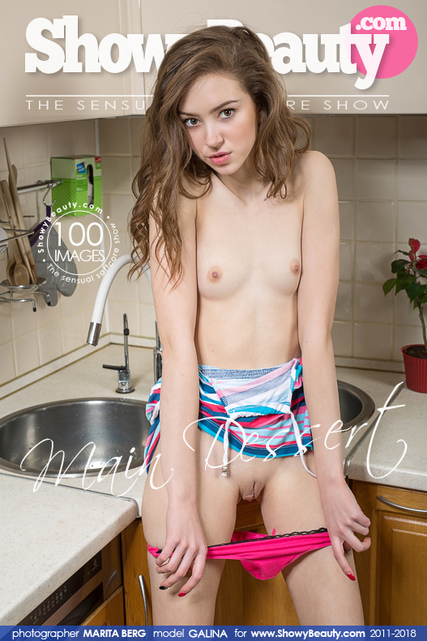 << Previous Set
Next Set >>
MAIN DESSERT
By: MARITA BERG
Resolution: 5800px
Added 2018-05-12
100 pictures
See photos from this set
Download all pictures
811.61 MBYTES
114.19 MBYTES
20.81 MBYTES
Miezenmax wrote (2018-06-01 15:04:37):
If only there was a video to this set. Galina has probably one of the prettiest faces I have ever seen, she´s cute and sexy as hell! She must be looking absolutely stunning in videos!
Chris13 wrote (2018-05-17 12:49:25):
Wow - Galina must be one of Marita's most marvelous models - not only is she beautiful beyond compare (this face, those breasts, this pussy), she has also such a wonderful charisma, a rare and deadly combination!! One should think a girl of this beauty could only be found on the walkway. All the more we have to be grateful that she shares her incredible beauty with us! I would give a fortune for at least one video with this dream girl! Please make It Happen!