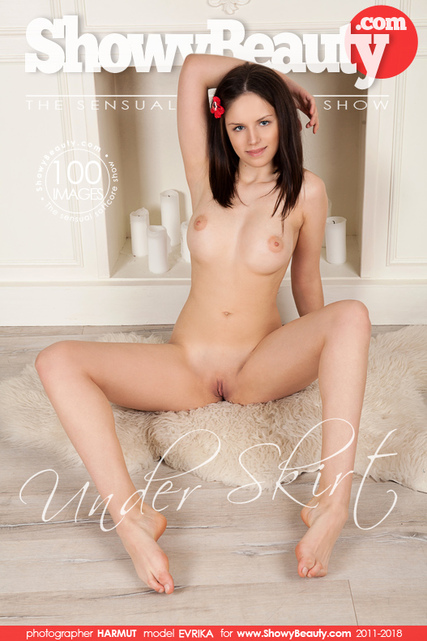 << Previous Set
Next Set >>
UNDER SKIRT
By: HARMUT
Resolution: 5600px
Added 2018-06-15
100 pictures
See photos from this set
Download all pictures
571.34 MBYTES
95.54 MBYTES
18.10 MBYTES
TillEulenspiegel wrote (2018-12-16 08:59:00):
A 10+++ find of Harmut! Evrika's breasts are like formed in heaven! VIDEOS PLEEEEAAASE!!
Balduin wrote (2018-08-22 13:05:26):
I have completely fallen for this girl and her outstanding beauty. Anyone noticed something on her that isn't flawless? I can't take my eyes off of her amazing boobs, her perfectly shaped, smoothly shaved pussy and her enchanting face! Sigh, what a dream girl!
Miezenmax wrote (2018-06-15 15:22:41):
I'm not such a fan of Harmut's style of the shootings and I'm much more into videos than pictures but Evrika is an absolute super-stunner! I bet some women would kill for breasts like hers, her face is a deadly combination of beauty and sweetness and her pussy is simply mindblowing - literally! God, what a girl! I will never forgive you if we don't get to see her in videos! Thanks!
anonymous wrote (2018-06-15 09:22:32):
Nice girl. Shame about the fuzzy images. Over-processed or shot on an iPhone?