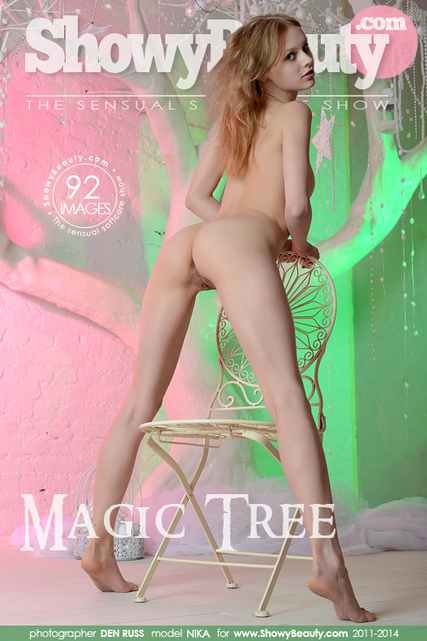 << Previous Set
Next Set >>
MAGIC TREE
By: DEN RUSS
Resolution: 7400px
Added 2014-03-20
92 pictures
See photos from this set
Download all pictures
767.61 MBYTES
84.58 MBYTES
17.86 MBYTES
beasho wrote (2015-02-12 01:28:41):
Nika is undoubtedly a beaut. I like the theme presenting her as a fairy as something supernatural and the many spreads in which she is confidently showing off her perfect pussy. A wonderful girl!
dodosch wrote (2014-12-26 13:05:12):
omg Nika is so unbelievable beautiful. Amazing!
What a wonderful girl!
anonymous wrote (2014-12-24 01:57:20):
stunning girl!
Courious wrote (2014-03-20 14:13:16):
I voted for that set by mistake. Nika is a supercutie model inviting to eat her (no I'm not a cannibal) with a suptile sedictive smile (f.i. photo 37) but that candycoloured illumination is just awful and destroys Nikas presentation. It's a pity for her...