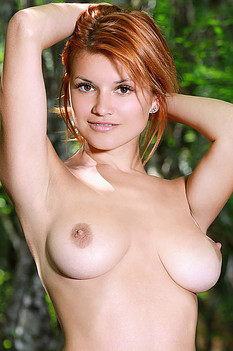 Name: Myza
ID: 391 Rank: 4.89
Age: 21
Hair Color: Red
Eye Color: Brown
Bra size: C
Country: Ukraine
Members Rating:











The amazing beauty of Ukrainian girls is represented perfectly by Myza, the sexy 21 year old redhead who is here to seduce you. Her sexiness is overwhelming due to her beautiful brown eyes and every one of her hot shapes on her body. She has hot C sized boobs that she loves to grab and just play a round with while you watch.


gourekus wrote (2015-03-06 10:23:23):
To my mind one of the most beautiful girls on the site.

How come she has no video?!?!