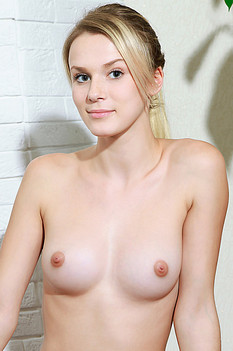 Name: Lola
ID: 427 Rank: 5.11
Age: 20
Hair Color: Blond
Eye Color: Grey
Bra size: A
Country: Russian Federation
Members Rating:











At the age of 20 Lola has practiced the art of seduction to its perfection. She is a sexy blonde from the Russian Federation, who is all set and ready to give you a time you will remember for days to come. Her gorgeous grey eyes reflect you in shining colors as she stares deeply at you. Every one of her curves is something to feast your eyes up on and her A sized tits are really something to write a book about.


anonymous wrote (2017-01-06 03:38:43):
She have a pink sweet face as usual, she is really beautiful, the photographer used a very nice skill to taking photos for this nice girl, I learnt a lot of photography skill from this web, that you can't miss if you study photography haha
gourekus wrote (2015-03-15 02:26:33):
Video please!