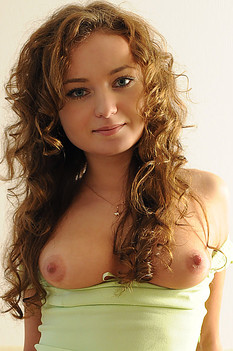 Name: Kira
ID: 499 Rank: 4.56
Age: 19
Hair Color: Brown
Eye Color: Grey
Bra size: B
Country: Russian Federation
Members Rating:











Kira is a 19 year old beauty full of fantasy and lust for guys who are looking out for a good time. Her grey eyes will seduce you with just a glance as she stares deeply at you with immense passion. Long brown hair only adds to her immense beauty as she shows off those lovely B size tits. The Russian Federation is her place of birth and where she rules with her immense beauty.


boner4teens wrote (2018-02-15 13:21:12):
Kira is a beautiful, young lady with an outrageous body, and she has adorable feet.
jfwilly1 wrote (2016-02-18 18:55:56):
Another 130 pictures with only 4 poses! Does Russ go out for a smoke and just leave the shutter clicking while telling the model to move around a little? He sure doesn't put much of an effort into this!