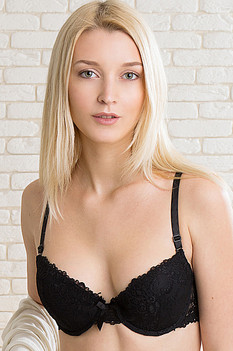 Name: Koko
ID: 544 Rank: 6.90
Age: 20
Hair Color: Blond
Eye Color: Green
Bra size: B
Country: Ukraine
Members Rating:











If you like blondes then Koko could definitely be one of the girls of your dreams. She has a lot of passion burning for guys and she just knows how to make art out of showing off her wonderful B size breasts. She was born in the Ukraine and is already proficient in the art of seducing men. Those deep green eyes hold many secrets she has yet to reveal to the right guy.


anonymous wrote (2018-01-11 12:29:54):
Blond with blue eyes in a sexy black lace pink panty! OMG...I love her style. Please invite her back!