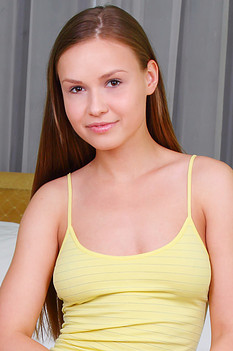 Name: Megan
ID: 562 Rank: 4.56
Age: 21
Hair Color: Brown
Eye Color: Brown
Bra size: A
Country: Ukraine
Members Rating:











Coming from the depths of Ukraine a teen beauty with stunning curves and brown seductive eyes called Megan and she is ready to shine her light into your eyes. At the age of 21 she has already mastered the art of seduction and uses it till this very day. She has a pair of lovely A sized titties and long brown hair to compliment her stunning beauty with its shiny softness. Get ready because Megan is coming for you step by step.


boner4teens wrote (2018-02-15 13:42:01):
Megan is a beautiful, young lady with a beautiful body.