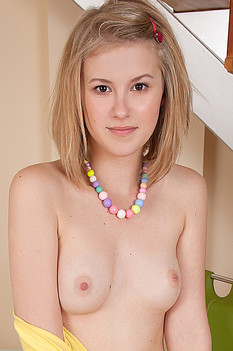 Name: Alisha
ID: 568 Rank: 5.22
Age: 18
Hair Color: Light Brown
Eye Color: Brown
Bra size: A
Country: Czech Republic
Members Rating:











Alisha is a sexy 18 year old beauty who knows exactly what guys want and she gives it to them with absolute ease. She lives in the Czech Republic, where she has a lot of fun with showing off her stunning shapes. A pair of amazing brown eyes is truly something that will turn guys heads around as she shows more of her stunning beauty and her hot A size titties.


anonymous wrote (2017-12-06 12:18:31):
Maybe older but sexier with each shoot. I am in love!
RichardLiss wrote (2017-12-03 22:16:29):
She looks different in her newer shoots, can't pin point.
gourekus wrote (2017-10-27 08:35:19):
Wow, what a gorgeous girl! Beautiful face and a body to die for. Flawless!