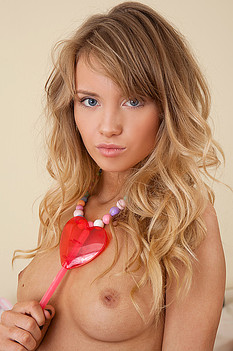 Name: Monika
ID: 596 Rank: 4.23
Age: 19
Hair Color: Light Brown
Eye Color: Grey
Bra size: B
Country: Czech Republic
Members Rating:











Monika likes to play hot mages and keep them hot as long as she possibly can. She does that with a pair of B size tits and with a lot of experience. She is a Czech babe who knows how to make you want some of that sweet ass. A pair of grey eyes makes her even more seductive when she works on making you sweat. Long brown hair ads a lot more beauty to this amazing doll.


JWW2488 wrote (2018-08-21 15:14:34):
Being an unrepentant leg man, this young lady's toned, tanned legs suit me completely! Her beautiful eyes and face would make a Bishop kick out a stained glass window. She was on one year ago. It would certainly be nice if ShowyBeauty could coax her on again, for if there's a TEN anywhere on this site, Monika is the one.
gourekus wrote (2017-10-01 10:10:11):
Beautiful girl! More videos (especially in high heels) would be welcome!
anonymous wrote (2017-08-28 07:26:19):
This girl is lovely. She has such perfectly beautiful feet, every set she should be showing her Toes! I adore the black toes polish.
anonymous wrote (2017-07-07 21:40:22):
Beautiful model!! Great sets with lots of great pussy shots!! More of this beauty!!