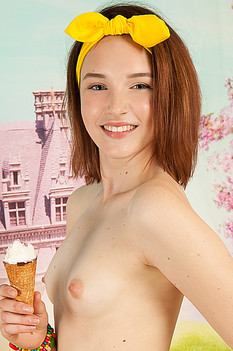 Name: Slava
ID: 676 Rank: 6.90
Age: 19
Hair Color: Red
Eye Color: Grey
Bra size: A
Country: Czech Republic
Members Rating:











Slava is a red haired doll who was kissed by fire and the desire to tease and please all the guys who come her way. All she wants to do here is to tease and please the world in her own unique way. She has a pair of beautiful A size tits and her youth to do it. Slava is one of the naughtiest 19 year old girls the Czech Republic has ever seen and she knows it.


Honalee wrote (2020-06-30 00:44:51):
Please add more of Slava! She is so amazing!
Wixxxlo17 wrote (2020-05-14 20:45:53):
More videos please :)
Bobbyl28 wrote (2017-12-10 22:29:54):
The best! xx
anonymous wrote (2017-12-04 21:59:50):
Very cute model with a sexy pussy. Need more videos.