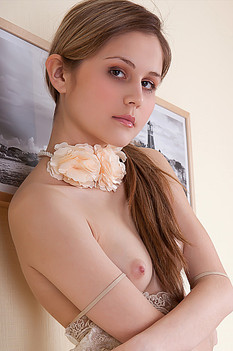 Name: Otilia
ID: 687 Rank: 6.10
Age: 19
Hair Color: Brown
Eye Color: Brown
Bra size: A
Country: Russian Federation
Members Rating:











Lovely Otilia studies Ukrainian philology and actively participates in cultural life of her university. She is nice and even-tempered, and her friends adore her. They often spend time together going out, dancing, watching movies, and having fun. Otilia agreed to try naked modeling, when one of her friends invited her, thus giving us an opportunity to admire her amazing tight body.


gourekus wrote (2017-11-12 01:35:56):
It seems the models get more and more beautiful on this site. Otilia is one stunning angel! Please, please, bring us a video with this breathtaking goddess!! Outstanding girl!