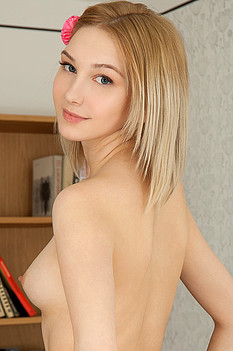 Name: Pear
ID: 743 Rank: 4.23
Age: 20
Hair Color: Blond
Eye Color: Grey
Bra size: A
Country: Czech Republic
Members Rating:











There is nothing better than a fresh Pear right? Well, meet, Pear. A cute, 20 year old blonde babe straight from the Czech Republic. This cuties knows no limits if it is about anything sexy. Her cute blonde hair, paired with such beautiful grey eyes, is definitely something you do not want to miss. See how she gets naked in no time and let her making all your erotic dreams come true, right in front of your eyes.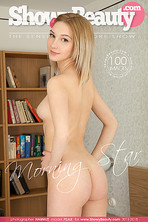 MORNING STAR
Added 2018-06-11
5600 PIXELS RES
BY HARMUT
100 images
TillEulenspiegel wrote (2018-12-16 10:15:26):
She reminds me a lot of CAPRI and she is equally super-gorgeous! I would so love to see VIDEOS with her!
Balduin wrote (2018-08-10 16:23:38):
My god, look at this face! As cute and beautiful as any angel can ever be! Pear is one of my favorites, she´s just so super-gorgeous! When will we finally see a video with her? I can`t wait anymore!
Miezenmax wrote (2018-06-11 09:04:37):
Super-cute, ultra-lovely, mega-hot, breathtakingly beautiful! You forgot the "L" at the end of her name: what a wonderful PEARL she is!! Please tell me that there will be videos with her!!! VIDEOS!!!!!