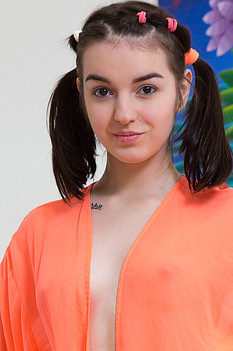 Name: Marta
ID: 792 Rank: 4.66
Age: 19
Hair Color: Brown
Eye Color: Brown
Bra size: A
Country: Ukraine
Members Rating:











Marta is one cute and horny babe from Ukraine. If you are looking for a new girl for your dirty dreams, look no more, because Marta is the right choice for you. She has the dirtiest fantasy for sure, and being a 19 year old, she knows what a man wants and needs. Do not look for any other girl anymore, she is the right choice for you and she will prove that to you from time to time.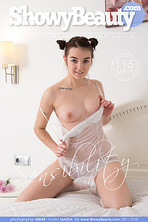 SENSIBILITY
Added 2018-12-06
5800 PIXELS RES
BY SIWAR
115 images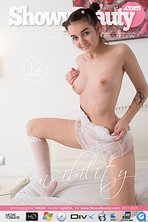 SENSIBILITY VIDEO
Added 2019-01-31
Video
BY SIWAR
11:49 min.
anonymous wrote (2019-01-27 19:41:56):
Agreed! Will be EXTREMELY DISAPPOINTED if we don't get a video of this set! This girl knows she's here to serve up beautiful pornographic art entertainment for real men & obviously enjoys her job! Love those shots of her on her back legs wide open w her GORGEOUS BALD STUBBLED pee-pee & picture-perfect pretty tight puckered asshole! VERY GOOD girl! Please keep coming back to keep us cumming real hard!
TillEulenspiegel wrote (2018-12-22 05:22:10):
I predict that there will be a video with her very soon...