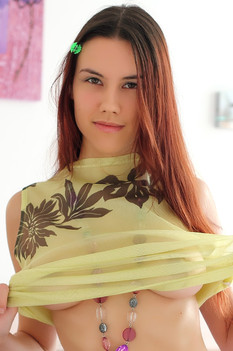 Name: Laura
ID: 90 Rank: 5.33
Age: 21
Hair Color: Brown
Eye Color: Brown
Bra size: C
Country: Ukraine
Members Rating:











Gorgeous Laura comes from Ukraine, and is proud of her beautiful, well-proportioned figure. She has a cute face, long brown hair, charming brown eyes, smooth skin, and a couple of perfect C-cup breasts. Laura is very feminine and sensual, and is fond of decorating her seductive body with beautiful outfits and bijouterie, although she of course looks better in the nude!


fido123 wrote (2014-08-07 19:11:00):
What fun it must be getting into your pants..... Amazing Girl !
anonymous wrote (2012-06-16 20:56:43):
Gorgeous Girl. Great Body with nice breasts!