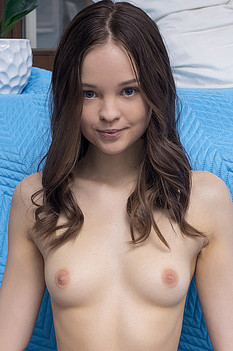 Name: Shea
ID: 1049 Rank: 9.23
Age: 20
Hair Color: Brown
Eye Color: Grey
Bra size: A
Country: Czech Republic
Members Rating:











Shea has a passion. She just loves give some tasteful chunks of her extraordinary mind. An 20 year old sexy Shea is the perfect girl for the job. The Czech Republic can be proud to have such an incredible teen girl with the tightest curves and a soft pair of A size tits.


GenieOmni wrote (2023-06-07 06:47:12):
A tenderly beautiful jewel of a petite nude model !!!
RedDragon6 wrote (2023-03-12 09:12:07):
Me too!
barebottom2 wrote (2022-07-16 06:02:14):
Love this girl!