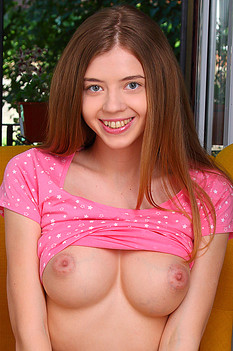 Name: Kay
ID: 667 Rank: 4.45
Age: 19
Hair Color: Brown
Eye Color: Grey
Bra size: C
Country: Ukraine
Members Rating:











Kay is a beautiful 19 year old doll with long brown hair and a pair of grey eyes that will seduce you with their intense stare. She also has a wonderful pair of C size breasts that she just loves to bounce. Her home is Ukraine, where she has seduced plenty of men already.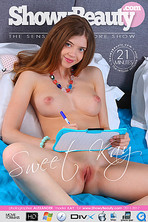 SWEET KAY VIDEO
Added 2017-07-23
Video
BY ALEXANDER
20:47 min.
arcadia wrote (2017-11-19 15:05:51):
You are a very beautiful and charming girl, who also has beautiful smooth and bulky hair and a smile that is her greatest charm.
jfwilly wrote (2017-08-22 15:21:51):
A wonderful erotic and sexy set. Somewhat of a rarity on this site! Beautiful model!