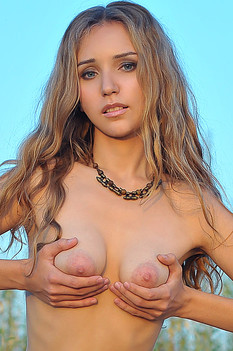 Name: Lika
ID: 378 Rank: 4.56
Age: 19
Hair Color: Light Brown
Eye Color: Grey
Bra size: B
Country: Russian Federation
Members Rating:











Lika is one beautiful Russian babe who will keep you coming back for more every time. She has the beauty and the looks to show, but her wildness will drive you crazy with lust. Her B sized boobs will keep your attention no matter what. Her light brown hair and grey eye color are beauties you will rarely see anywhere else.


captjim wrote (2015-11-13 04:42:02):
Please photograph her more, I would kill to see more of Lika!!!
Zlat007 wrote (2015-06-18 14:57:42):
Perfectly looking girl.